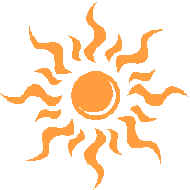 Hispanic Heritage Biography Project
Task: You will be researching a famous Hispanic American who has made a significant contribution to the culture of our country using a variety of resources. As part of our media center orientation, you will locate information using an encyclopedia, an online periodical database, a search engine, biographical dictionary, and websites. Use the AGOP research model to help you complete this project. At the conclusion of this project, we will create posters celebrating the achievements of the person we researched and display them in school during Hispanic Heritage Month.
Ask Questions
Gather Information
Organize
Present
Step One: Ask Questions. Browse the selected web sites to help you choose the person you want to research. When you have decided, compile a list of questions that you want to find out about your person.
Step Two: Gather Information. You will collect biographical information and information about the important contributions in addition to answering the unique questions you have listed in Step One. At each resource station, you will complete a note taking sheet and keep it in your research folder.
Step Three: Organize Information
Read over the notes you collected. Use Inspiration to organize the key information you want to use in your presentation.
Step Four: Present Information
Prepare your presentation. Your teacher will give you instructions for your poster.
Created by
Susan Mackey
Kensington Parkwood ES
Montgomery County Public Schools
July 30, 2002 10:11:25 AM